A husband-wife duo, both Idaho State University graduates and former INL employees, banded together in 2015 to create a company called Gravis Tech. Since then, Gravis Tech has grown in size and capability. It is now a source of technological and communication support that is well-positioned to help propel INL into the future.
Sera White and Greg Bosen, co-founders of Gravis Tech, wanted to strike out on their own as small business owners. "After my post graduate internship at INL, I was hired on as an application developer at North Wind and helped build their software development team," Bosen explained. "Sera worked in project development and management, both for the Geographic Information Systems (GIS) team and the Advanced Transportation team. In 2015, we got the opportunity to start a small company, and eventually we grew it enough that we could both work there full-time."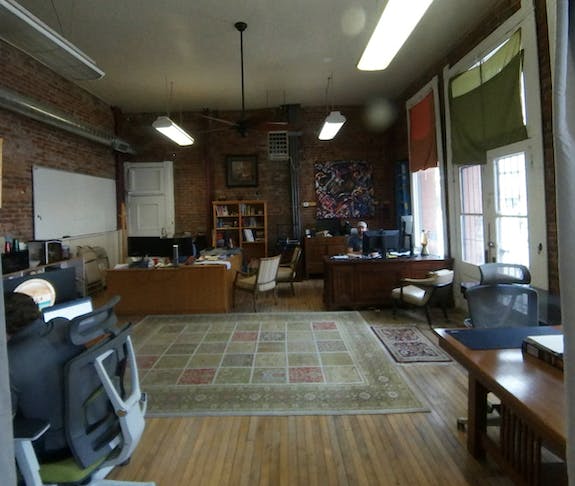 The experience they gained while working for the Department of Energy (DOE), INL, and in government subcontracting invigorated their desire to innovate and help others successfully use technology to solve energy and environmental challenges.
Gravis Tech is both a woman-owned and HUBZone-certified small business. HUBZone stands for Historically Underutilized Business Zone. In order to qualify as a HUBZone business, 35% of the workforce must live in an economically underutilized area.
"The HUBZone category is one of our harder to attain socioeconomic goals," explained Stacey Francis, INL Small Business Program manager. "Partnering with Gravis Tech not only supports our mission needs, but receiving HUBZone credit is the cherry on top."
White said, "Our partnership is essential to our company's growth goals. We're bringing in high-paying jobs and INL dollars to our community here in Wallace, Idaho, and that has a real impact on an economically depressed area."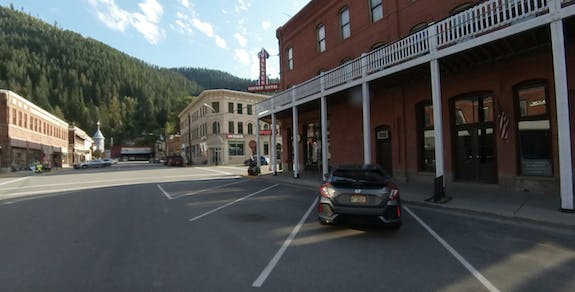 Gravis Tech's overall business goal is to design, develop, and build technical solutions for technical clients. They have assisted INL with a variety of technical communication products, including designing 360-degree tours of facilities with Nuclear Science & Technology (NS&T) using an Oculus Go Virtual Reality (VR) device. These tours help NS&T convey the scale of INL facilities to stakeholders and allow them to remotely visit INL's facilities. They have also worked with INL's Space Planning group to identify and evaluate possible technologies for a three-dimensional wayfinding application to assist employees and visitors in navigating the maze of INL facilities.
Recently, Gravis Tech worked with INL Resilience Optimization Center (IROC) to create a new website, which provides a modern, fresh style of communicating the team's important work. The site highlights the interplay between different INL departments and the ways they holistically collaborate as a team to provide a great capability. "According to the IROC team, we are easy to work with from many standpoints," said Drew Berg, Gravis Tech's Marketing and Communications manager. "We are a very flexible and inexpensive partner. We get things done quickly while staying within budget."
Gravis Tech supports new features being added to INL's website. Lately, they have incorporated an emergency alert feature, which many employees used during the July Sheep Fire that curtailed site operations. Additionally, they revised the K-12 STEM portion of www.inl.gov and created an interactive periodic table.
Working with INL's Communications employees, they created a "virtual tour of INL facilities" portion of the website that incorporates all virtual tours produced to date, including tours of the Biofuel Feedstock Facility, the Battery Testing Laboratory, the Center for Advanced Energy Studies (CAES), and the Electric Vehicle Infrastructure Laboratory.
"We have the ability to work with just about anybody, and we are pretty choosy in who we take on as clients," Bosen said. "One of the key criteria for our clients is their impact on the world. We have a firm belief in INL's mission, and we want to contribute as much as possible to the success of the lab's operations."
Gravis Tech has other clients in government, as well as health care and environmental fields, including Hanford, CAES, Spokane Regional Clean Air Agency, Bingham Memorial Hospital and Spokane Regional Health District. "We believe in our customers' missions and know that their work matters, and our contributions to them have an impact in the world." Bosen added.
Gravis Tech boasts seven full-time employees and several subcontractors, as well as consultants that they can bring on for more specialized problems. With their innovation and technical capabilities, they have helped and will continue to successfully transition INL into an era where technological communication is essential to promoting an organization's mission and goals. Additionally, Gravis Tech's presence in Northern Idaho connects the resources and capabilities of INL to a broader statewide network.
"We pick our customers strategically, because we want to be engaged in fun and interesting work," White said. "We see our relationship with INL as a valuable and long-term partnership."