As an archaeologist for Idaho National Laboratory, Marie Holmer spends a lot of time with a portable precision-calibrated X-ray fluorescence machine, examining and analyzing obsidian sources and artifacts from the Snake River Plain.
It's interesting, exciting and meaningful, and a vital part of the U.S. Department of Energy's stated mission. INL's Cultural Resources management activities are governed by several laws, including the National Historic Preservation Act, and various regulations establishing policies, standards and processes, including DOE's Memorandum of Agreement with the Shoshone-Bannock Tribes. Specialists like Holmer keep busy evaluating impacts to cultural resources from proposed activities, and supporting environmental assessments, cultural resources reports and mitigation plans.
But variety is always good, so when Brea Dace, a student at Idaho Falls High School, approached Holmer for help on her senior project in 2016, the archaeologist jumped at the chance.
Now a freshman at University of Idaho studying biology, she had become interested in anatomy her junior year. At her disposal were the bones of a horse, "Fella," that had died after wandering into a geothermal bog on a ranch near Buhl belonging to her grandfather, Leo Ray. The bones were discovered after the bog was drained in 2012, six years after the horse had gone missing. They were encased in dried mud.
"I really wanted to do something with that," she said. When she found out she needed an adviser, she turned to her father, Jim Dace, an HR manager for INL, who put a call in to the lab's Cultural Resources department.
"I knew we had anthropologists and archaeologists who had been all over the site," he said. "Marie was just as happy as could be to help."
The two met at a coffee shop. "She brought me a giant stack of books," Brea Dace said. "She told me how she started out on her first excavation. I probably would have been completely off without her help."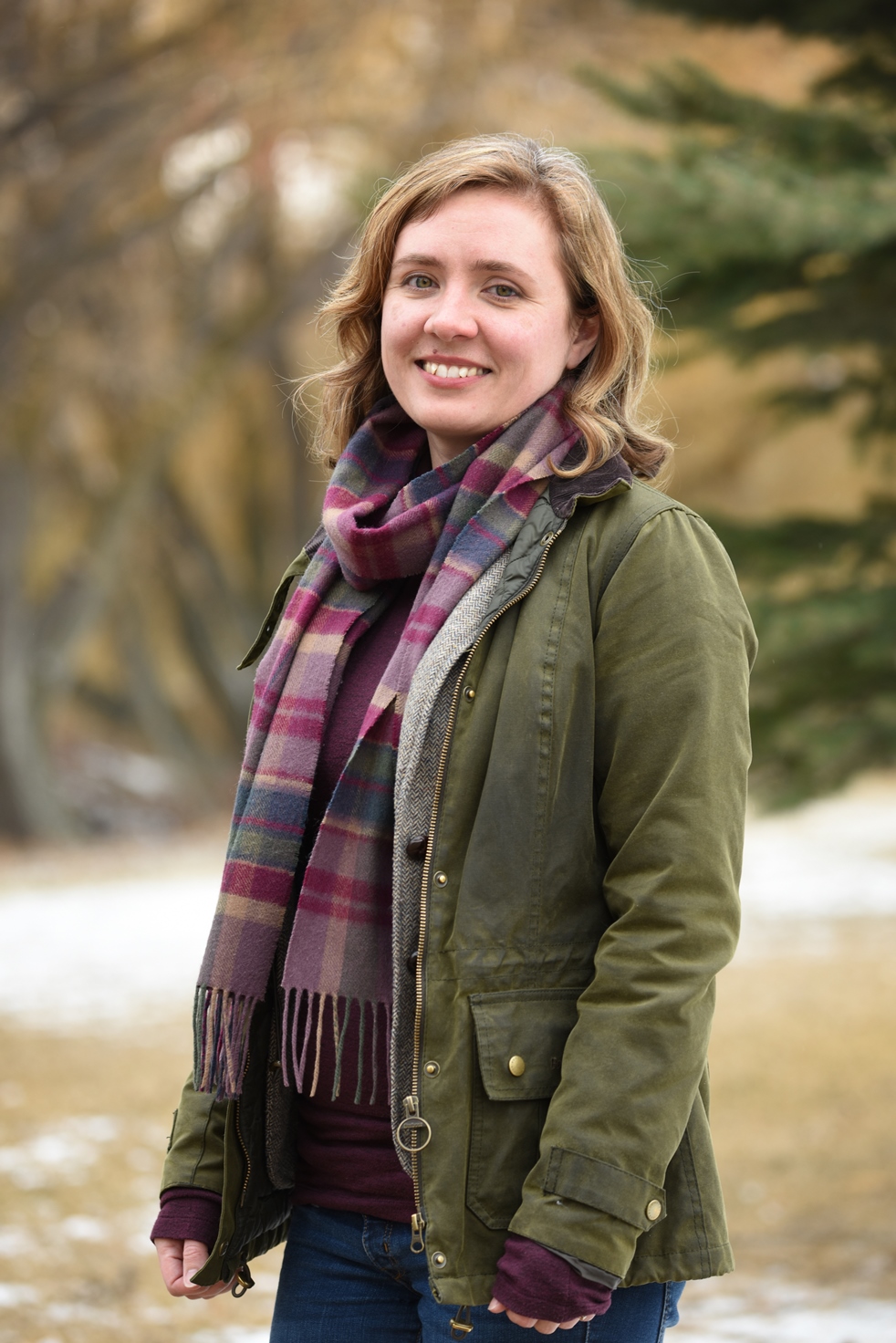 Holmer and her husband, Nick, also an INL archaeologist, even came to the ranch to help Brea lay out a grid for the dig. "I gave her a lot of material and we talked about approaches," Holmer said.
Archaeology is a painstaking, exacting science that involves being prepared and thorough, and lots of notes, photos and drawings. "You only get to do it once," she added. "You can't put it back together."
Brea Dace did the excavation in five days. For a pass/fail senior project, it would have been easy enough to write a report and call it good, but her interest in anatomy made her want to do more. She remembered Fella from when she was a little girl. "I wanted to see what it looked like standing," she said.
She and her dad brought the bones back to Idaho Falls and spent the school year reconstructing Fella's skeleton in the basement.
"She really ran with it," Holmer said. "I certainly can't take credit for the reconstruction."
When it came time for presentation, the horse skeleton, mounted on a platform on wheels, almost didn't make it out of the basement. A closet door had to be removed to get the extra two inches of room. "It was really close," Jim Dace said. As for the talk at IFHS, "One of the judges said it was the best senior project he'd ever seen," he said.
They offered to donate Fella to the IFHS biology lab, but were politely declined on the basis that there wouldn't be sufficient room. The skeleton is now in a barn back at grandpa's farm.
Brea Dace said the experience with the project expanded her sense of possibilities more broadly than she expected. As she moves into pre-med studies at University of Idaho, she's eager for her anatomy class next semester. "The project was a lot more relatable than I expected," she said.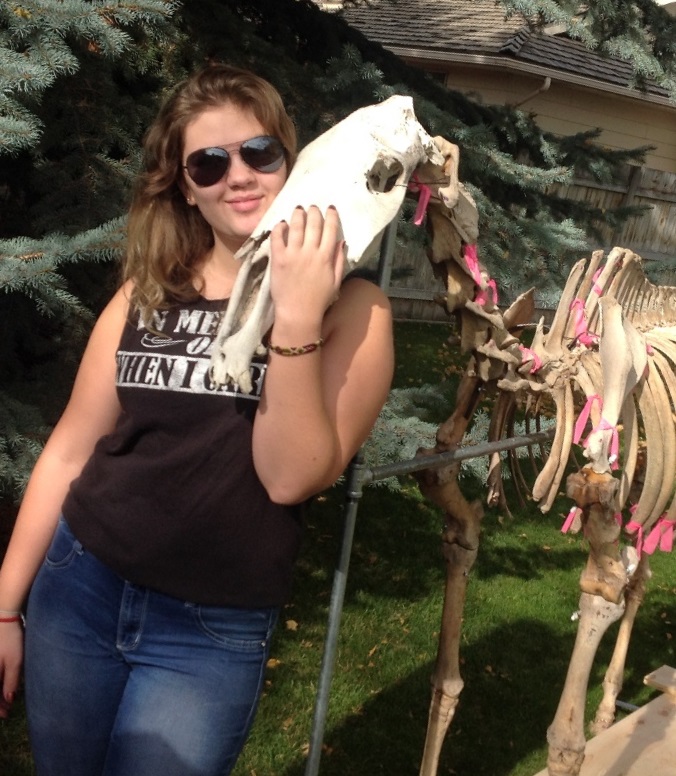 She credits the assistance from Holmer with helping her develop better scientific habits. Overall, it was a surprise to learn such help was available. "I had no idea INL had anything to do with archaeology," Brea Dace said. "Growing up in Idaho Falls, you think, 'Oh, they're all engineers,' but there's so much more going on."
Jim Dace is happy he could help facilitate outreach for the lab on such a personal level. "I thought it was great for Marie to step up to the plate and mentor a young STEM woman in the things the lab is trying to do," he said.
A native of Newcastle, England, Holmer came to the United States and Idaho after meeting her husband, who grew up in Pocatello. Before starting as an intern for INL in 2014, she worked for the Idaho Museum of Natural History on the Idaho State University campus.
One of the primary responsibilities of cultural resources specialists is to assist INL organizations with effective environmental planning and decision-making. This is done by developing environmental planning documents and assisting operational groups in the formation and implementation of compliance assurance programs.
Archaeology is the science of interpreting the physical remains of human activities through materials left behind over the passage of time. Humans have lived on the 890 square miles of DOE's Idaho desert Site for thousands of years. The obsidian project involves X-ray fluorescence, which INL researchers are using to generate a "rock library" — a comprehensive database to allow information to be shared among federal agencies, local tribes and the research community.
The overall goal is to examine patterns in the distribution of obsidian tools originating in Idaho and the human behavior that affected those patterns. X-ray fluorescence allows researchers to analyze artifacts made from the volcanic glass in a nondestructive fashion. The data being compiled should help them to learn about human mobility, trade routes and interaction on the Snake River Plain.