When it came to testing and validation of a new battery storage technology, Inergy Solar, a three-year-old company with headquarters in Pocatello, Idaho, didn't have to look far for help.
Under a Technical Assistance Program, Idaho National Laboratory regularly offers up to 40 hours of expertise each year to about a dozen small businesses that intersect and support the laboratory's mission areas. The help is offered only when comparable expertise cannot be found in the region.
What Inergy needed was someone to determine how an advanced generation of lithium-ion battery cells would perform under various conditions that mirror those seen in Inergy's products. After a TAP agreement was approved, the company connected with researchers at INL's Battery Testing Center.
"There are a huge amount of resources at INL that tie in directly to what we do," said James Brainard, Inergy's co-founder and chief technology officer. "We're already thinking of more ways we can take advantage of their expertise."
Inergy makes portable solar energy collection and storage systems. Its best-selling home system, the 1,100-watt-hour Kodiak, measures 14 inches by 7 inches by 8 inches and weighs less than 20 pounds. After two hours of charging with solar panels, the unit has enough power stored to keep a refrigerator running for 30 hours.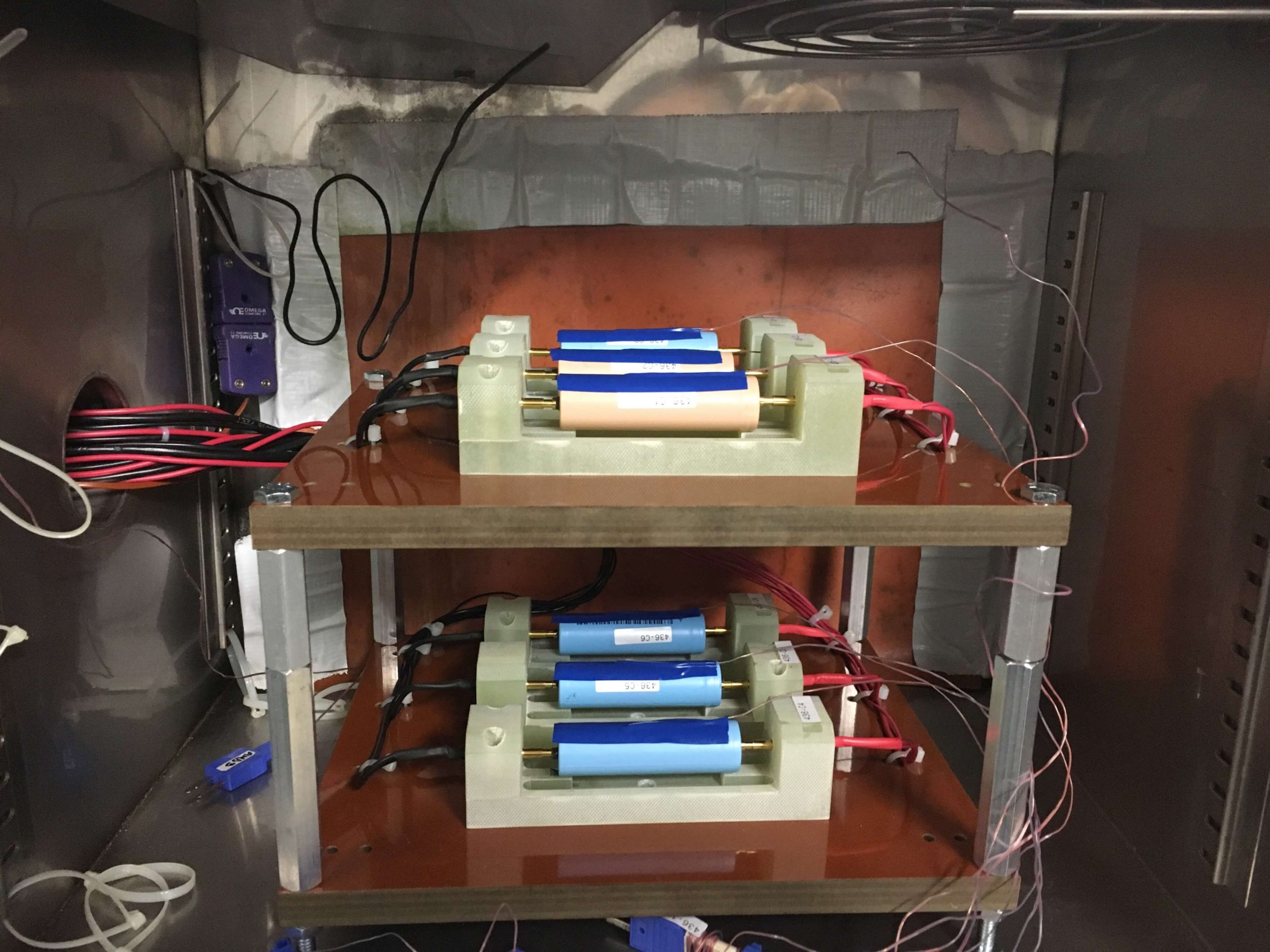 Getting better performance involves developing more powerful, longer-lasting batteries. Inergy sent six cells for evaluation at INL. These six cells represented three unique next-generation lithium-ion battery technologies Inergy is evaluating. The testing, which began in February, had two purposes: general analysis of enhanced li-ion batteries at the beginning of life (capacity and peak power), and evaluating performance over 350 cycles.
For many applications such as those in electric vehicles, batteries are considered usable until they have a 20 percent fade in either capacity or power capability. That doesn't mean the energy stored in aged batteries can't be used in some other way. Batteries from electric vehicles that have reached 80 percent have been shifted to stationary energy storage arrays, for example. The supposition for Inergy's six cells was that they could cycle 500 times, discharging at constant current, before hitting 80 percent, said Tanvir Tanim, one of the INL researchers involved in the study.
Brainard said the test results were valuable and will figure into Inergy's plans, which may eventually involve building a li-ion battery factory in the Pocatello area. "When you have accurate information, it allows you to plan much more effectively," he said.
The company also is interested in grid management and power leveling, with a particular focus on nanogrids, which are small microgrids typically serving a single building or small neighborhood. Navigant Research forecasts that global nanogrid vendor revenue will grow from $37.8 billion in 2014 to $59.5 billion in 2023.
"We need the support of INL to get the nanogrid integrated," Brainard said. "We take an 'ants vs. elephants' approach. A lot of ants can do the same amount of work as one elephant."
Inergy's philosophy is that power can come from the bottom up, said Sean Luangrath, the company's CEO. Luangrath said he originally planned to move Inergy's operations to Utah, but was so impressed with Idaho's business culture and the resources available from INL and the state that he decided to stay in Pocatello.
INL Economic & Workforce Development: https://inl.gov/inl-initiatives/economic-and-workforce-development/