When you have a problem with your computer or phone, who do you go to first? For many, young teenagers, or "millennials," are the go-to people for all things technology. These young folks seem to know everything, but strangely, there is a wide gap when it comes to their demographic pursuing careers in science, technology, engineering and math (STEM). Do you know where that gap lies? Unfortunately, there are significantly fewer women pursuing careers in these STEM fields.
Despite misleading stereotypes, gaming, programming and code development are subjects becoming of interest to a typical teenage girl.
This wasn't always the case. After World War II, the people who programmed computers were practically all women. At that time, a computer like the ENIAC could be the size of a room, and entering code was viewed as "women's work," much like working a telephone switchboard.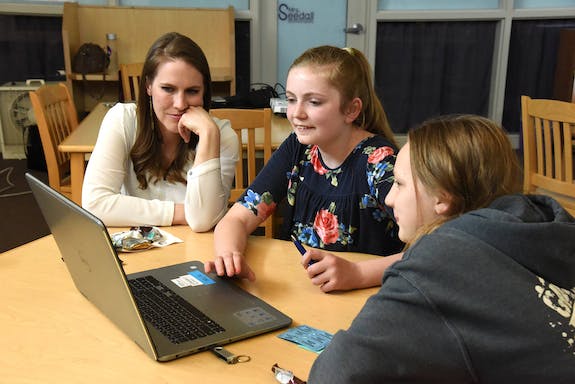 Then came the personal computer. The first models were capable of word processing, spreadsheets and simple games. But Hollywood and Madison Avenue picked up on the idea that computers were for "geeky" boys, and the cultural stereotype, perpetrated in movies like "Weird Science" and "Revenge of the Nerds," became a self-fulfilling prophecy. Believing it wasn't for them, girls started staying away from computer programming. Today, less than 20 percent of computer scientists are female. Research shows that lack of role models, lack of encouragement, and cultural stereotypes have driven girls out.
A group of Rocky Mountain Middle School girls recently broke the mold, and explored one of these roads less traveled for women: computer programming and code development.
The Cybercore Integration Center at Idaho National Laboratory is excited to announce the successful completion of a pilot of the "Girls Who Code" club at Rocky Mountain Middle School. Throughout the past 10 weeks, several INL scientists mentored a group of middle school girls on developing computer programming skills.
Girls Who Code is a national initiative founded on the belief that computing skills are a critical path to security and prosperity in today's job market. What began five years ago with 20 girls in New York City has grown rapidly, and will reach 40,000+ girls in all 50 U.S. states by the end of this year.
The demographic of Girls Who Code is the demographic of our nation. From clubs in rural Oklahoma, to homeless shelters in Massachusetts, to the country's most prestigious private schools—girls everywhere are being united by their passion to use technology to solve problems in their day-to-day lives and make a positive impact on the world.
Cybercore was immediately drawn to the mission of Girls Who Code—with a shortage of women in the STEM workforce, as well as a growing need in computer programming—INL wants to prepare the leaders of the future in any way possible.
"As a father myself, I have observed the wide gap within our area to prepare our children for careers in STEM," said Wayne Austad, technical director for the Cybercore Integration Center. "INL volunteers know how fulfilling a career in a STEM field can be—we can be catalysts for new opportunities in our community. The nation greatly needs this creative talent, and Idaho Falls is blessed with many role models in cybersecurity. We had to bring Girls Who Code to east Idaho."
The gender gap in technology is an issue society must come together to solve, and future workforce needs cannot be met without this new talent. Amazing lab employees have donated their time throughout this pilot to educate and inspire these students.
"It's so important for us to reach girls at this age, so they can see what we're doing and for them to get their own idea of what's possible for them," said Dr. Rebecca Fushimi, senior research scientist at INL. "Girls are going to get told 'You can't' from so many places. It's up to us to convince them they can, and give them the courage to stick to it."
At first, some may feel too intimidated to join the Girls Who Code club. Those who join don't need any prior knowledge or skills to participate, just an enthusiasm to learn about computer programming.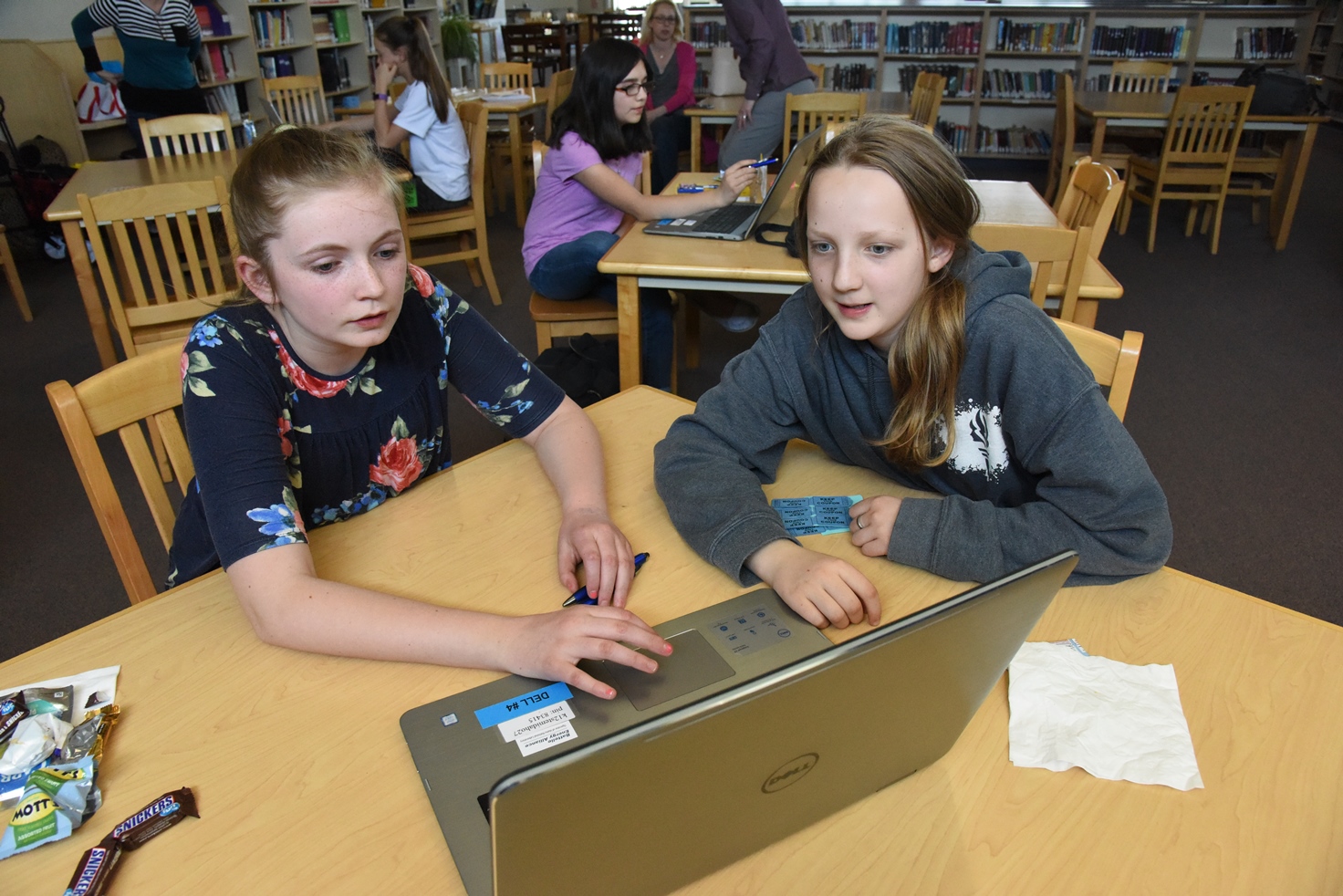 The feedback from the girls was encouraging, showing that Girls Who Code had a real impact on them.
"I learned that STEM jobs can be a lot funner than I thought."
"I am more heavily considering becoming an engineer or computer scientist!"
Overall, the consensus showed gratitude toward the INL volunteers, and enthusiasm for the project, which is enough for them to look forward to the next opportunity.
"Girls who code was amazing! Everyone was so nice and polite! I'm sure other girls would love to have the chance to do something like this. I'm very happy I was part of something like this!"
"I loved this coding class because it gave me a chance to work with other girls around my age and learn something new at the same time—thank you INL."
With such success in the pilot program, Cybercore leaders plan to brainstorm the best ways to expand the program to have larger impact in the local community starting in the fall.
INL volunteers who spent countless hours making this a positive experience for the girls include: Rhee Lusk, Tammie Borders, Ginger Wright, Margaret Marshall, Rebecca Fushimi, Heather Siler, Megan Kommers, Roya Gordon, Kara Turner and Lindsey Cerkovnik.
If you would like more information on Girls Who Code, please visit https://girlswhocode.com/clubs/. If you are interested in having INL host a club at a local middle school, contact Tammie Borders (tammie.borders@inl.gov).