INL News Release
FOR IMMEDIATE RELEASE
Jan. 5, 2021
NEWS MEDIA CONTACTS:
Michelle Goff, (208) 932-6581, Michelle.Goff@inl.gov
INL's Reese Gannon has been accepted to the 2021 cohort of the Project Leadership Institute (PLI) program. Gannon will join an impressive group of project managers throughout the lab who have graduated from the program.
"I'm very honored to be selected for the program," Gannon said. "I think it will be an incredibly beneficial way for me to expand my project management experience here at INL and help build networks at other DOE labs."
The Project Leadership Institute, which only accepts around 25 students a year, offers a rigorous program that focuses on four main learning objectives: strategic thinking and analysis, organization and general management skills, team building, and communications. Over the period of a year, participants will attend five virtual sessions, complete an online course during the summer, and produce a capstone project. The content is intended as both a leadership development and skill development course with subject matter tailored to the DOE environment. Typically, they are in-person sessions, but the 2021 cohort is expected to have an entirely virtual experience, due to ongoing COVID-19 restrictions.
"I believe that participating in this program will help me develop a better understanding of how other labs function, and hopefully, will allow me to gain insights about new tools and methods that I can bring back to my work here at INL," said Gannon.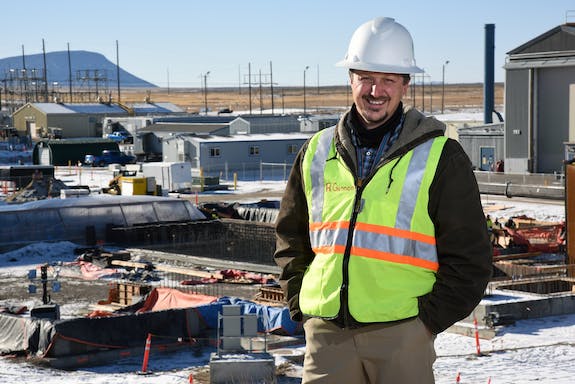 Gannon brings a wealth of project management experience to the lab. He joined the Project Management Office team in 2008, working as a project coordinator to support the Accelerated Remote-Handled Waste Retrieval project. He has helped execute a wide range of projects at multiple INL facilities, supporting national security and nuclear research on the front and back ends. He helped manage the Remote-Handled Low-Level Waste disposal facility project and is currently working as one of the project managers on a substantial capital line item project at the Sample Preparatory Lab at INL's Materials and Fuels Complex.
"Participating in the Project Leadership Institute's program was an incredibly rewarding experience," said Andrea Gilstrap, an INL graduate of the 2020 cohort. "I learned so much about project leadership and now benefit from a wide network of project management professionals at labs around the nation. Even though the virtual method was a bit unconventional, I am very glad I was able to participate in the program, and I know it will be a great experience for Reese."