INL News Release
FOR IMMEDIATE RELEASE
Jan. 27, 2021
NEWS MEDIA CONTACTS:
Ryan Hansen, 208-360-9894, ryan.hansen@inl.gov
Sarah Neumann, 208-520-1651, sarah.neumann@inl.gov
IDAHO FALLS, Idaho — The Snake River Valley Chapter of the Society of Fire Protection Engineers (SFPE) is proud to announce that David Young, P.E., a fire protection engineer at Idaho National Laboratory since 1990, has been named an SFPE Fellow. Young was one of eight SFPE members worldwide to be elevated to this prestigious member grade of Fellow in 2020.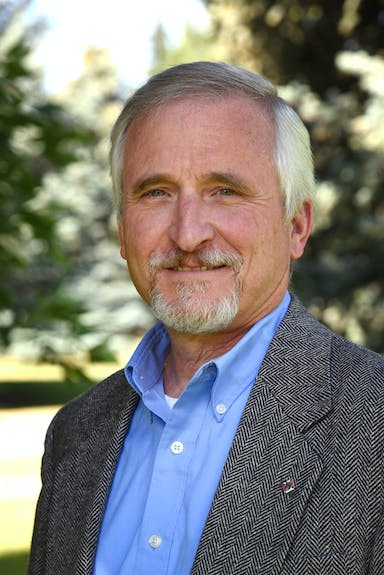 Fellows of SFPE represent a distinguished group of members who have attained significant stature and accomplishment in the field of fire protection engineering. To be considered, Fellows must have been members of SFPE for at least 10 years and be nominated by their peers for outstanding contributions to the advancement of fire protection engineering and valuable service to SFPE. Out of a total SFPE membership of over 4,700 nationwide, there are only 322 Fellows.
"In Dave's case, his nomination was supported by some of the pre-eminent fire protection engineers in the country," said INL Fire Marshal Mike Cates. "Dave's presence as an INL fire protection engineer has saved lives and prevented environmental and property damage from fire."
A graduate of the University of Idaho, Young is a registered professional engineer in Fire Protection and has been working in the fire protection engineering field for over 30 years. He serves on several National Fire Protection Association standards committees as well as the SFPE Membership and Chapter Relations Standing Committee. He is also a founding member and president of the Snake River Valley Chapter of SFPE. A senior fire protection engineer, he started his INL career in 1990 when it was the Idaho National Engineering Laboratory. He has worked either directly or indirectly, in a consulting capacity, at the laboratory since that time. For the past seven years, he has worked directly for INL and is the owner and principal fire protection engineer at Young Fire Protection, Inc.