Nuclear Security And Safety
Addressing Full Spectrum Threats
INL's nuclear nonproliferation mission enables the nation to prevent, counter, and respond to nuclear and radiological threats. INL has top nonproliferation experts with real-world experience and backgrounds in nuclear facility inspection, modeling and simulation, material science, physics and engineering. These employees hold dozens of patents, have won numerous awards, and lead global nonproliferation programs.
INL provides technical resources, special nuclear materials, and several dedicated outdoor training ranges with access to short-lived radioactive materials that support civilian and military programs. Many of these programs support the missions of the Department of Energy, National Nuclear Security Administration, Department of Defense, and Department of Homeland Security.
Material Security and International Safeguards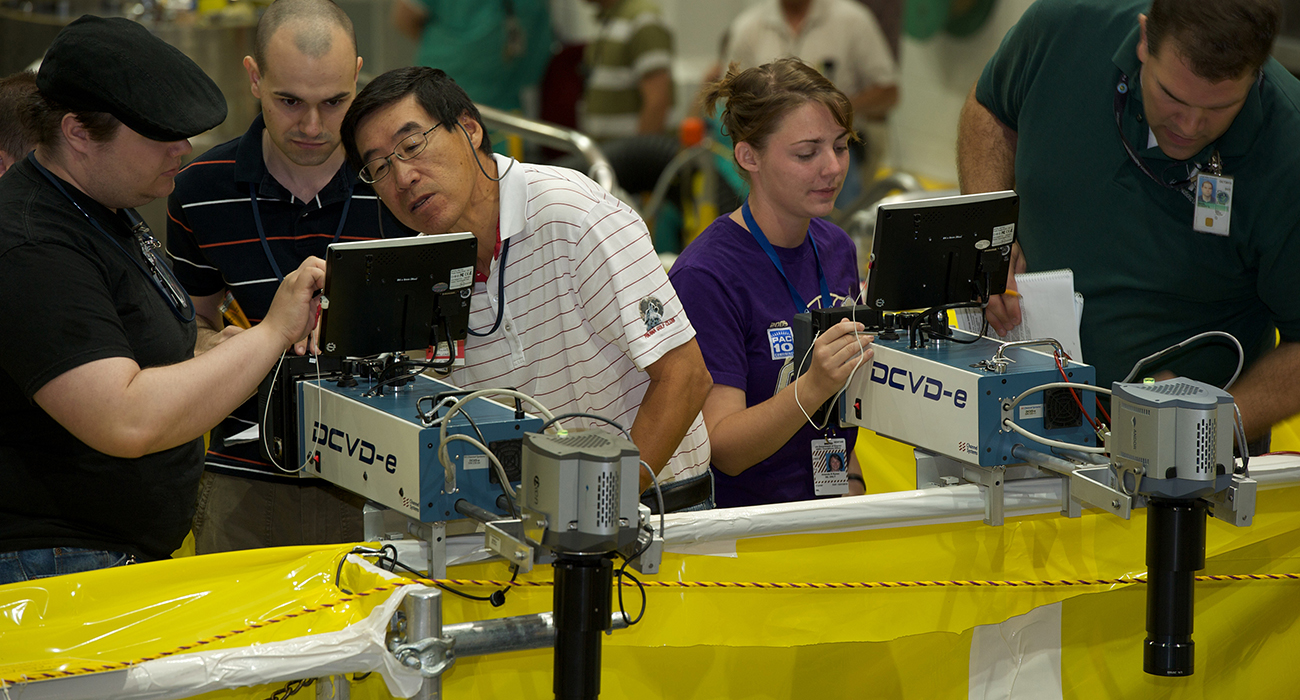 All over the world, there are unsolved cases of radioactive material that is stolen or diverted from its intended locations. The material either has or could cause serious implications for countries concerned about nuclear materials proliferation.
Nonproliferation and security experts continue to play an important role in developing technology, policy, and systems for safeguarding and securing nuclear materials and facilities. Nowhere is this work more evident than at the nation's national laboratories.
Idaho National Laboratory (INL) has been a leader in the nuclear field for more than 70 years. In fact, we have safely designed, built, and operated 52 distinctive reactors. Our engineers have created detection technology and safeguards and security recommendations for worldwide application. We continue to work toward a future where nuclear facilities are designed to be more efficient and effective at safeguards and protection.
Today, INL researchers are leading a new safeguards effort that applies the simultaneous action of technology, policies, and accountability procedures to intrinsically protect nuclear facilities.
Fuel Development Plate Checker Project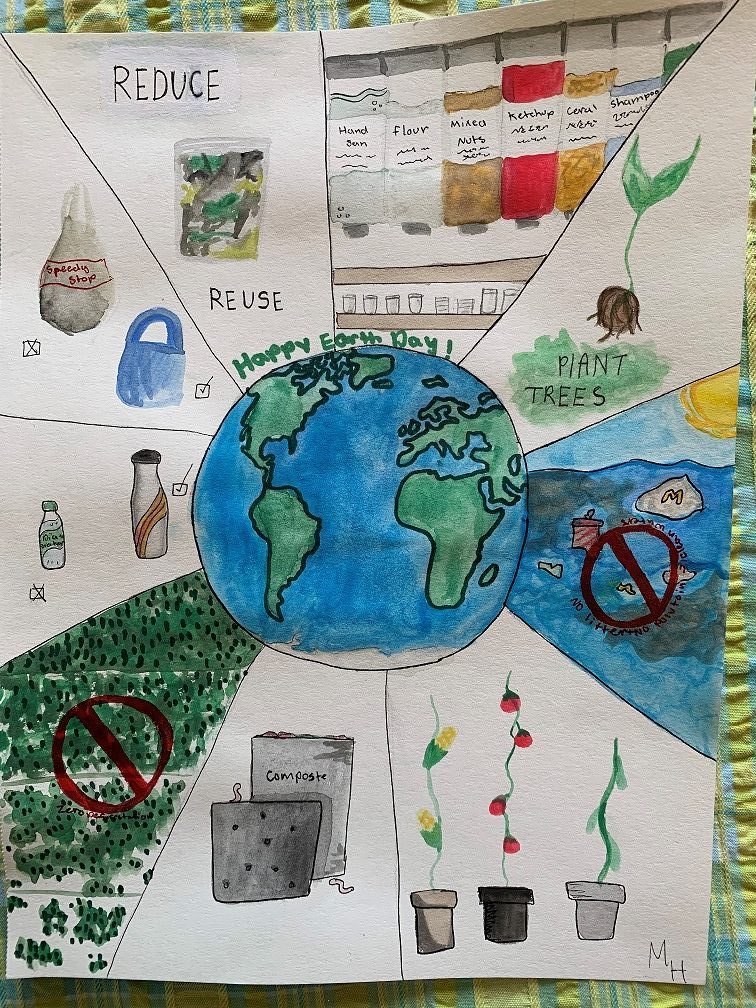 Program Objective: The U.S. High Performance Research Reactors (USHPRR) Program aims to eliminate more than 200 kg of HEU from commerce annually by converting five U.S. high performance research reactors and one associated critical assembly to LEU fuel. The Fuel Development Pillar is responsible for the development and qualification of a new high-density U-Mo alloy based fuel that will permit USHPRR conversions to LEU.
Project Objective: Design, fabricate and install hot cell equipment with the ability to obtain post irradiation examination information on oxide growth, swelling, and deformation of multiple research reactor fuel configurations. This capability is unique to the DOE complex and international community. INL partnered with Belgian Nuclear Research Center (SCK-CEN) to utilize and improve upon an existing proven design. The plate checker will be used by other nuclear programs at INL, including the Fuel Cycle Research & Development program. In March 2016, the first of four AFIP-7 plates was measured with the highest degree of resolution that has ever been taken on an irradiated fuel plate.
USHPRR Plate Checker Dimensional Inspection
Contact profilometry for plate thickness and high precision x-y-z-theta movement.
New measurement bench capable of very high resolution–0.02 mm (0.0008 in) location accuracy–3 ?m (0.0001 in) thickness accuracy.
Resulting data is used to calculate fuel swelling behavior.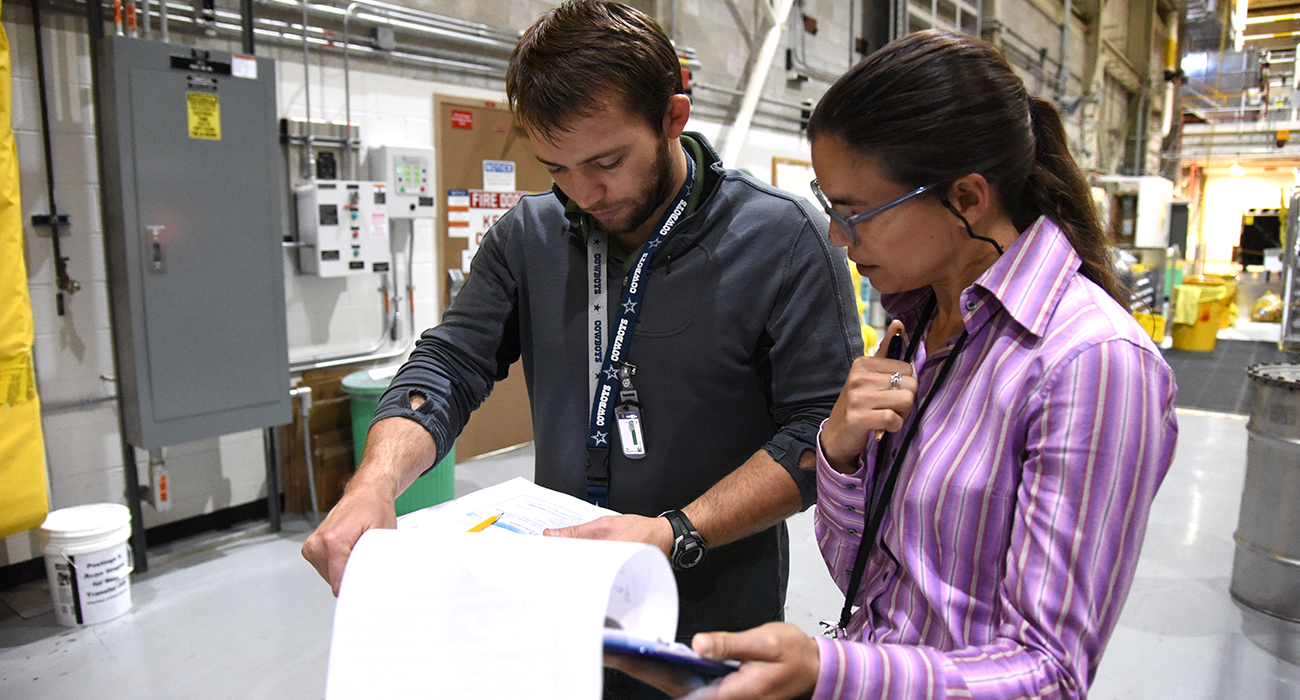 Nuclear facilities have traditionally relied on after-the-fact security like armed security guards, weapons systems, monitoring devices, delay barriers, and denial systems. But increasingly, these add-on protective measures have become more costly to protect against modern threats.
Now, INL is leading a Department of Energy initiative to ensure the timely, efficient, and cost-effective integration of safeguards and security measures. The lab's seven-step approach aims to fundamentally change how security is implemented by designing in security features in the early design phases and continually assessing needs through the life cycle of the facility.
This approach requires an understanding of security requirements, nuclear facility design, emerging technology, costs, risk management, and communication. In all of these areas, INL has excelled for more than 70 years. And today, this Safeguards and Security by Design process has become part of an international movement that includes the International Atomic Energy Agency (IAEA), its member states, and the nuclear industry.
Material Mining and Safety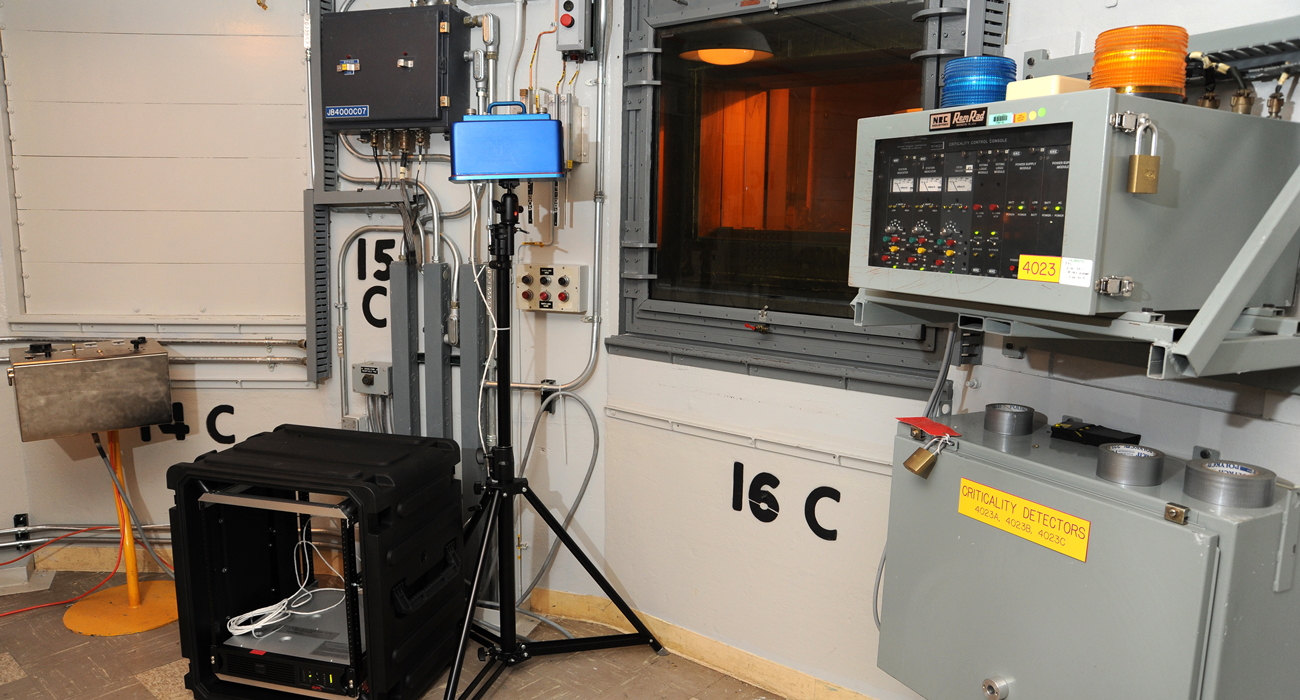 INL seeks improvements to methods that evaluate nuclear security risk, threats, and consequences. Risk-informed physical protection adds a scientific approach to security by considering the likelihood of success of a terrorist attack together with the consequences. This data provides an objective risk-informed management approach that is consistent at every facility and allows both human and technology resources to be used effectively while stabilizing costs. It also ensures that security decisions at facilities are based on the best information available and therefore they are better protected.
INL works to implement improved physical security protection through several programs funded by the National Nuclear Security Administration (NNSA). For instance, we operate a Center of Excellence for vulnerability assessments. The center has created a standard method for conducting physical protection assessments and provides training and on-site assistance at dozens of DOE facilities housing critical materials and technology.
We support initiatives between the IAEA, U.S., and Russia to develop an international verification method for fissile material. We also support Material Protection Control and Accountability programs designed to prevent the theft or loss of nuclear materials at international locations.
Radiochemistry and Nuclear Measurements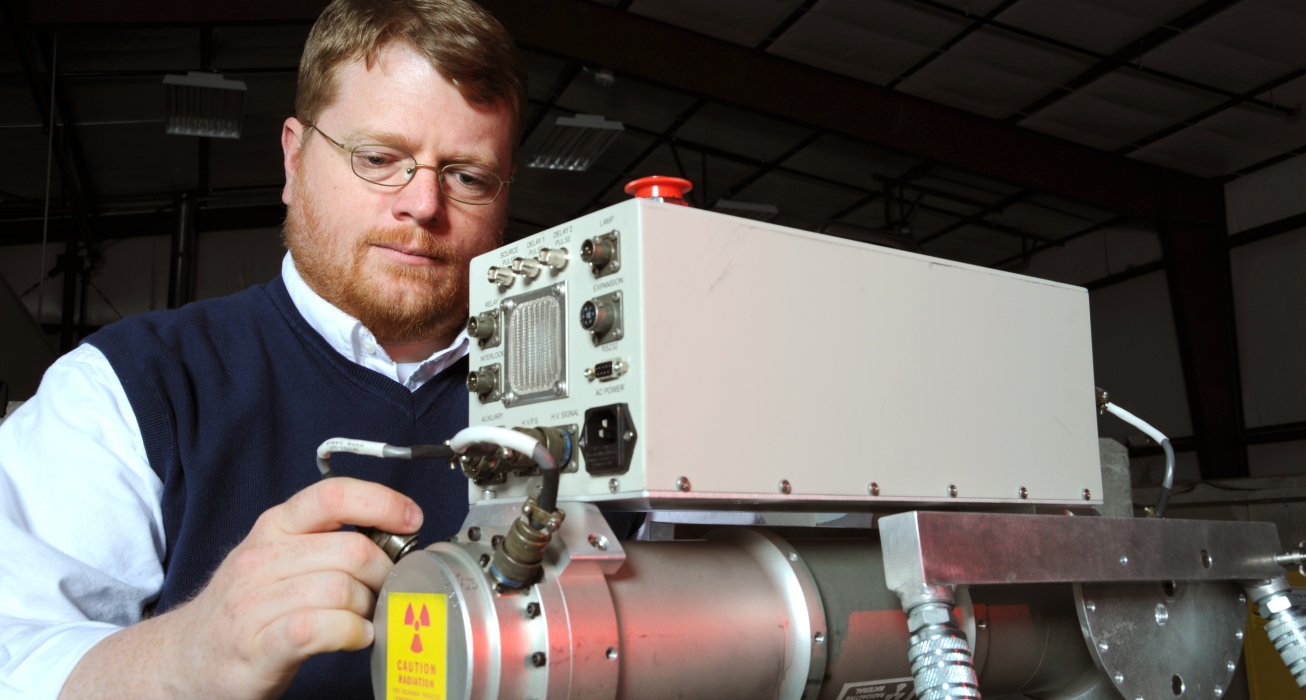 INL's Radiochemistry and Nuclear Measurements is leading research and development of instruments and methods related to handling, chemical processing, isotopic separations, purification, detection, and measurement of radioactive materials. This work focuses on a broad set of applications in support of nuclear energy development, special nuclear materials accountancy and controls, international safeguards, nuclear nonproliferation, nuclear counterproliferation, nuclear forensics, and other national security applications.
Areas of Expertise:
the production and characterization of radioactive gasses,
the isotopic enrichment of trace quantities of actinides and other radionuclides,
ultratrace isotope mass spectrometry,
high-resolution gamma-ray spectrometry and prompt gamma-ray neutron activation analysis,
high-speed data acquisition,
fast neutron detection and measurement,
alpha spectrometry, and
active neutron interrogation for the detection and characterization of high explosives, chemicals, and special nuclear materials.
Emerging areas of research include data analytics, acoustics, and x-ray radiography of irradiated nuclear fuel.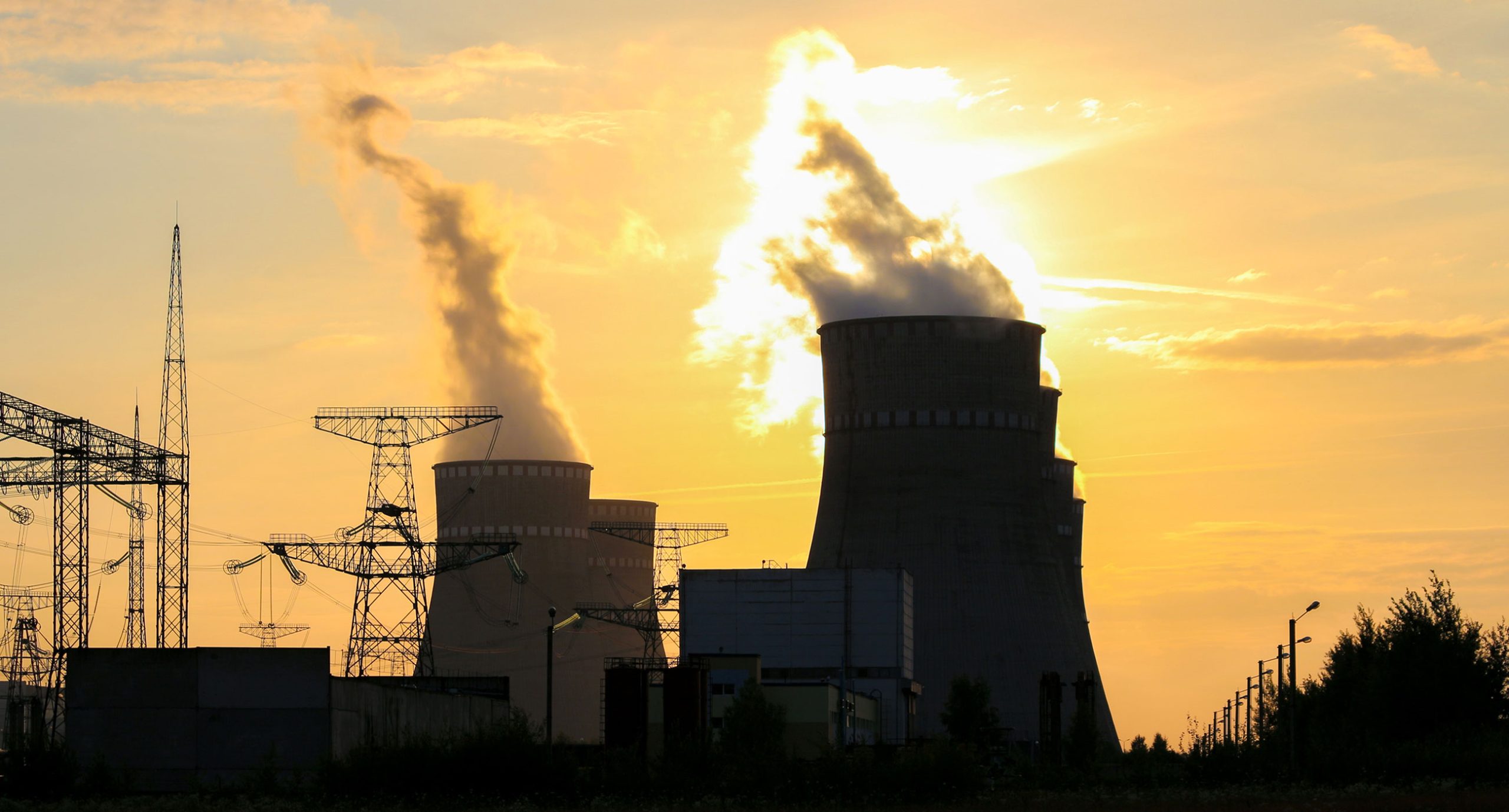 INL's nuclear security programs are fundamentally changing how the nation and world approach analysis of threats to the complex myriad cyber-physical systems.
Instrumentation and control within nuclear facilities and operations are continuously connected with information technology and wireless communications to address efficiencies, cost savings and convenience. In this digital command and control environment, the use of physical boundaries alone is inadequate to secure nuclear technology and facilities. An integrated cyber physical security approach is essential to address the resilience of the facility and continuity of operations.
INL's nuclear and cybersecurity capabilities include:
Internationally recognized nonproliferation experts with real-world experience and backgrounds in nuclear facility inspection, physical protection, modeling and simulation, materials science, physics, and engineering.
Comprehensive instrumentation and control, cyber and nuclear nonproliferation capabilities with similar nuclear infrastructure, and examination equipment found worldwide.
Replication of typical control system network for architecture reviews and system hygiene to support asset owners in securing their systems.
Protocol analysis, reverse engineering and forensics to advance persistent threat mitigations for the nuclear industry.
Cyber-informed risk methods and unique engineering designed tools and methodologies to anticipate cyber and physical security risk and investment strategies.
Frameworks for prioritization of investments and threat indicators for high-consequence activities.